The Third Annual Louisiana Higher Education Law Conference
Contemporary Issues in Higher Education Law: Academic Freedom, Campus Unrest and Sexual Harassment on College Campuses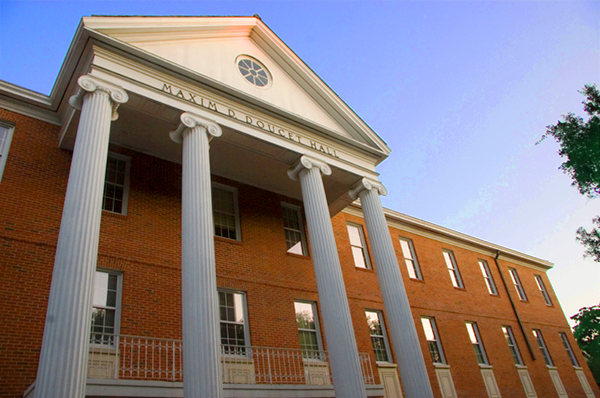 ATTENTION! UNFORTUNATELY DUE TO LOW ENROLLMENT THE THIRD ANNUAL LOUISIANA HIGHER EDUCATION LAW CONFERENCE HAS BEEN CANCELED FOR 2016. WE WANT TO THANK YOU FOR YOUR INTEREST - IF YOU WOULD LIKE UPDATES ON FUTURE CONFERENCES PLEASE FILL OUT THE FORM LOCATED ON OUR REGISTRATION PAGE.
Tuesday, February 23, 2016
Learn from leading thinkers and innovators in the Higher Education Law community.

The third annual Louisiana Higher Education Law Conference is proud to bring together leading professionals in Education Law who strive to bring you the latest developments in the field.  Both seasoned veterans of education law, and those who have just begun their careers are invited to participate in this innovative summit held at the Picard Center at UL Lafayette.  There, participants will focus on the most current and significant issues impacting the Higher Education community, and new creative ideas to manage these problems will be addressed and discussed. 
We hope you will choose to participate in this innovative conference!
Keynote Speakers 
Robert Cloud, Baylor University, will be speaking on The federal student loan program. Practical advice for students on how to avoid falling into the student-loan trap.

Dr. Robert C. Cloud believes in educational excellence focusing on integrity, compassion, and the application and integration of knowledge.  Dr. Cloud holds four academic degrees and is a former college administrator, having served as President of Lee College in Texas for ten years and as Vice President and Dean in two other Texas colleges.  Dr. Cloud joined the Baylor University graduate faculty in 1988, and teaches in a highly organized, interactive, and fair environment that integrates intense issue-based learning, humor, and love for students. He places students first, followed closely by research and publication.  Dr. Cloud's current research interests include higher education administration, law, policy, current issues, organizational leadership, and governance.
Richard Fossey, University of Louisiana at Lafayette, will be speaking on Title IX, the Department of Education's "Dear Colleague" Letter and Litigation over Campus Sexual Assault Hearings.

Dr. Richard Fossey is Paul Burdin Endowed Professor of Education at the University of Louisiana at Lafayette. He is lead Editor of Contemporary Issues in Higher Education Law, a textbook on higher education law, which is now in its third edition. He has numerous publications on higher education law and policy, including publications on the federal student loan program. In 2014, he received the McGhehey Award from the Education Law Association for his contributions to  the field of education law. He writes regularly on the student-loan crisis on his blogsite: condemnedtodebt.org
Lewis Wasserman, University of Texas at Arlington, will be speaking on Guns on College Campuses: Legal and Policy Issues.  

After leaving public school service, Dr. Wasserman formed Wasserman Steen LLP, a law firm specializing in public school law and civil rights litigation. He practiced law for about 23 years. During the last decade of his practice more than 50% of the firm's case load involved special education disputes, including class action proceedings, under IDEA and § 504. Dr. Wasserman begin teaching at UTA in the department of Educational Leadership and Policy Studies in fall, 2010 and serves as an associate professor in the department.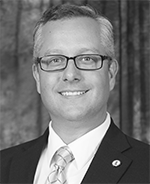 Chris Thomas is the Assistant Vice President for University Services. 

He directs services in housing, residence life, and dining services. He also administers student rights and responsibilities and manages the student health insurance program.  Dr. Thomas joined the McNeese community as coordinator of student activities in 2006 and has also served as an assistant and associate dean of students during his tenure at McNeese.  A graduate of Westminster College, Thomas received his master's degree in counseling and guidance from Texas State University and the doctorate in higher education from the University of North Texas.  Dr. Thomas has professional interests in program review and institutional assessment, student advocacy, and student psychological and moral development.  Dr. Thomas previously worked in student affairs roles at the University of North Texas and Texas State University-San Marcos.
Highlights from Past Conferences
The 2015 Louisiana Higher Education Law Conference investigated a multitude of issues including: the downturn in state funding and its effect on higher education, identifying and responding to suicidal and distressed students, serving disabled students, the student loan crisis, and Title IX - sexual assaults on campus and due process rights of students accused of sexual assault.